Ramani's blog
True,
There is a Temple of Lord Shiva which disappears only to reappear.
Legends say that this Temple was built by Kartikeya, called Murugan in Tamil, after he killed Tarakasura.(Kumararika kanda, Skanda Puarna)
The Temple is in the Gulf of Cambay in Gujarat.
This Lingam of Lord Shiva can only be viewed during the low tide hours and gets disappeared inside the sea during high tide hours. Stambheswar.
Sthambeswar,Gujarat.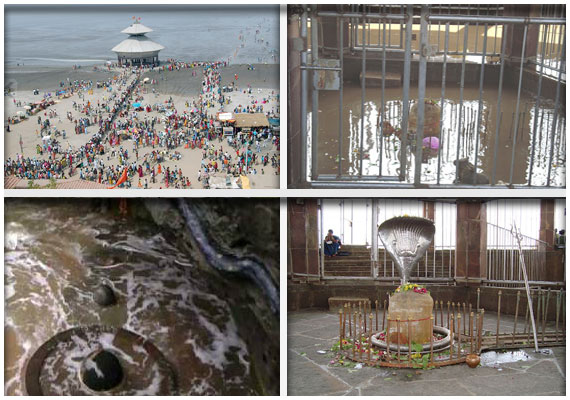 Sthambeswar
The Temple is gets totally submerged into the Sea during the high tide hours and as the tide starts to get low it again starts emerging out of the sea inch by inch, unveiling the 4 feet high Shiva lingam.
It is ideal to plan a trip for at least whole day and night, so that you can see and enter the temple in the early morning low tide hours and can also meditate in the quite, peaceful…
View original post 228 more words